Welcome the TEDX University Resources
The official TEDX Resource for Students all over the world.
Our aim is to educate as many people as humanly possible in the shortest amount of time.  It has become apparent, since the success of the TEDX Video publications, that people prefer to watch videos to learn from leaders and influencers.  Whilst we appreciate the book form still holds tremendous value, it is worth looking at as many mediums as possible in order to learn more.  Development of interpersonal skills as well as subject based material for individual courses, both require a flexible approach in order to actually learn.
Over the past decade, our team have noticed a drive in popularity with video based material, as it seems to be interpreted easier by the majority of viewers.  It is clear that a global audience is reached quicker and more effectively with Trending resources from Youtube, Instagram, Facebook and of course TEDX.
There are different variables with the TEDX videos, for example the typical talks are around 15 minutes in length approximately.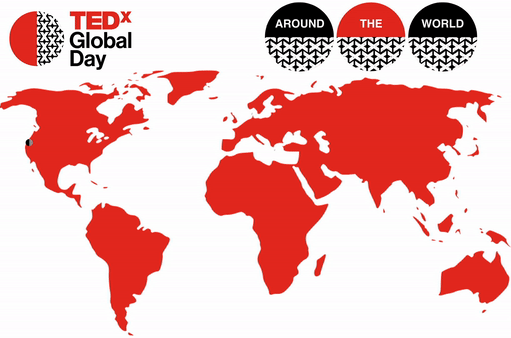 There are also varying types of events, such as the following:
Standard Events – This is for more local based talks.
Youth Events – Aimed for children and other school based educational establishments.
University Events – Hosted in Higher Education facilities such as colleges and universities.
ED Events – This is for lecturers and professors as well as students, who want to discuss education.
Other events such as Salon, TEDx Live and TEDx Women are also available.  In addition there are Business based events as well as Library events and Level 2 events.
For information about TED's upcoming conferences visit here.
Follow TED on Twitter  or on Facebook
Our Mission
This resource was launched to bring out the best in people who are interested, passionate & globally aware students.
Our aim is to bring together people from all different walks of life with an interest in what goes on around them, whatever discipline. We want to inspire minds, motivate action and start 100's discussions between everyone who attends! Check out the TEDX Partners page as well as the Official TEDX Bath Education blog pages.